News
New Workshop in The Netherlands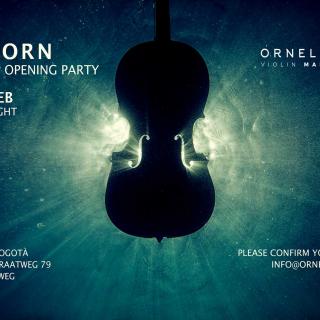 One of the reason why I want to settle down in The Netherlands is because the whole society respects and supports the artists.
Amsterdam loves his many artists, creatives, self-employed craftsmen and women and companies. But the price of housing and workspace is soaring. To make sure that young, creative talent still finds a place in the city, Amsterdam has created their system of 'broedplaatsen': breeding spaces or creative urban incubators.
The breeding spaces of Amsterdam consists of disused and neglected buildings.
Here, independent artists, entrepreneurs and start-ups can rent cheap workspace to work, meet, share ideas and collaborate. At the moment (2017), there are 50 Broedplaatsen in Amsterdam and in the neighborhood.
Broesplaatz BOGOTÁ is a brand new restored building (some works are still ongoing) and started officially on 15 september 2018. It's located in Halfweg, a small town between Amsterdam and Haarlem. I really enjoy byking trough the typical countriside and watching around the landscape.
Official opening party saturday 23 february, 2019