Deals
Viola 15.5" - 5.000€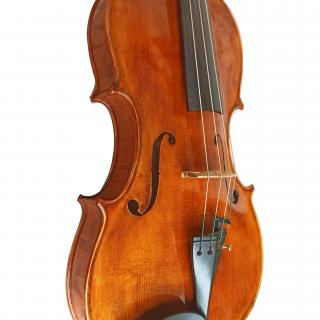 Nice small viola body lenght 40,5cm (15.5") for students or musicians in search of a confortable intrument to use in orchestra or in open air.
Spriritus varnish, dark yellow, oldish style.
The price inlcudes also the case in the pictures.
Do you need a bow? You can choose one in the stock and make your own special deal!
Ccontact me to know the latest offers available.
Request Informations