Violins
Violin O.CECI Apollo - 2023 mod. Guarneri 12.000 €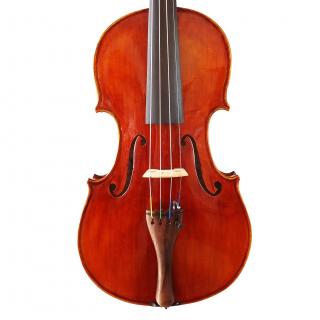 To build this violin I realized an inner mold starting from a metal shape realized by Lorenzo Stelluto who designed it studing an original Guarneri del Gesu'.
This violin is my personal version.
Back in two pieces, beautiful flames, varnish dark but transparent color, red on golden ground with brown nuances as I always do because I love oldish appearence,
The sound is incredibly powerful and projected, the quality of the sound warm and rich of armonics.
This violin is absolutely indicated for soloist and players in search of a large dynamic range with great power on the lower strings as well.
Available only at Brobst Violin Shop