News
New Showroom in The Hague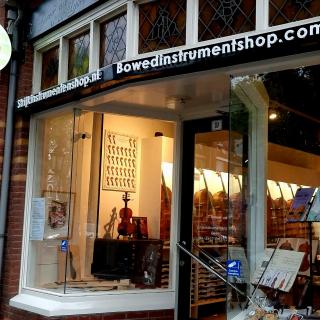 Strijkinstrumentenshop.nl
is a unique conceptstore in Nederland leader in renting and retail of stringed intruments, bows and accessories and shop on-line.
Since may 2022 Strijkinstrumentenshop.nl moved in Prins Mauritsplein 19 - The Hague (NL) and offered me the position of resident luthier.
The workshop is part of the shop, fully equipped to offer services of repair, maintinance, restore of stringed instruments and bows, building of violins and violas.
We also offer a collection of old instrument by famous makers, italians, french, german, dutch. --->
check
Check it out all the items in the shop !!