Violas
Viola O.CECI 40,5cm - 2016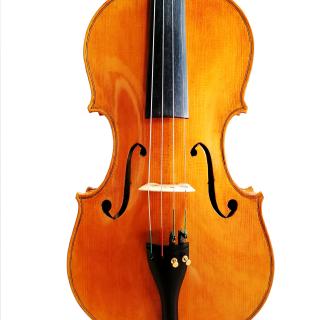 Small viola 405mm body lenght, personal model, ordered by a young tiny musician.
She basicly needed a confortable instrument in terms of playability.
I drawn this shape by myself sudying and putting in confront differents models of several italians authors and I'm very proud of the risult.
The sound is warm and compets good with bigger models. Last instruments before to leave Italy.
Amber oil varnish.
Made in Bari, 2016.