Violas
Viola O.CECI 2021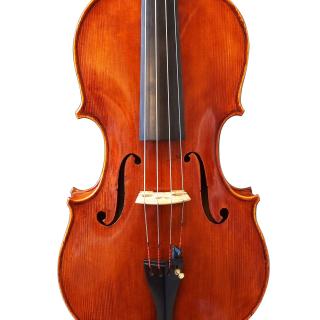 Viola 41cm body lenght made by ORNELLA CECI in Amsterdam year 2021.
Model inspired to Marino Capicchioni.
Aged wood 30 years old flamed maple from Balcan region, Spruce from Val di Fiemme.
Oil varnish amber, color dark orange-reddish with slight old effect nuances.
Sound open, powerful, deep and warme.
For further information or to book a tryal, please fill the form below.
Request Informations