Violins
Violin O. CECI - 2018 mod Stradivari [SOLD]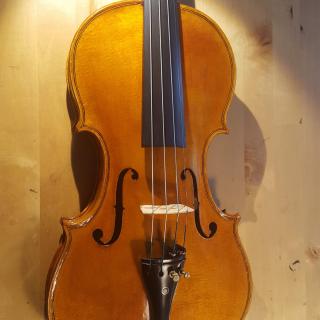 Violin Stradivari model inspired to the famous "Sleeping Beauty" - 1704.
Made in Amsterdam, 2018. Very old wood back in one piece 150years old.
Oil varnish (colophonium and amber).
This violin has been made for a young thin lady, so I choose a small shape (the body lenght is 354) but very elegant.
Deep and warm sound, brilliant A string.