Violins
Violin A. CECI - 1999 strad. model 12.000 €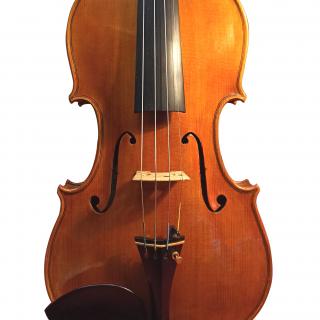 12.000 €
Violin 4/4 Stradivari model, made in a rare maple known in Italy as "Oppio del Po" very old wood heritage of Master Lorenzo Stelluto.
Powerful, deep, warm and rich sound. High performances also in big spaces such as theater.
Top level instrument, made in the golden age of activity of Arturo Ceci.
Request Informations